Meet your physio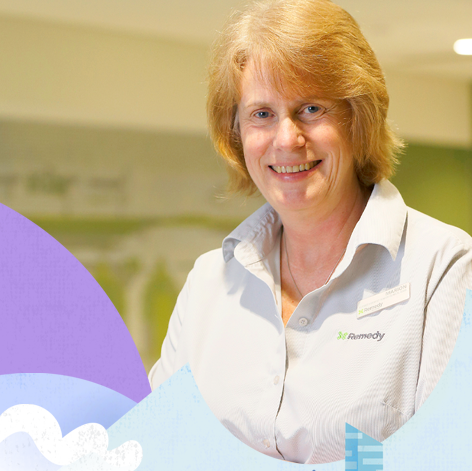 Marion is just one of our Rehab at Home physios who can provide special care for you in your own home.
What is Rehab at Home?
Rehab at Home is a hospital substitute treatment program for rehab services in the comfort of your home rather than staying in hospital. It lets you receive short-term therapy services like physio and wound care after surgery at home – as long as your doctor agrees!
More about Marion
I was always interested in how the body works and was a keen sportsperson when I was younger. Physio looked like a good, flexible and interesting career. And it certainly has been that.
To me, the great thing about being a physio is you can meet people from all walks of life and help them throughout their lifespan. I have some clients who I first saw 20 years ago and have stayed with me. Those relationships are golden and have really made my career rewarding.
Rehabilitation is my main area of expertise and interest. I recently completed a Master of Rehabilitation (Physiotherapy) through James Cook University. That reignited my passion and made me really excited about the rehabilitation process and keeping people as good as they can be throughout their life.
Want to know more about Rehab at Home?
Read all the info on our Rehab at Home page.
If you feel you like a chat before going in for surgery, give us a buzz or shoot us an email. Better yet why not ask our friendly health team who are always happy to help members.